There are 12844 songs, on 1217 albums by 397 different artists in the playlist. Enjoy!
Wes King
Albums on artist pages are now sorted from Most Recently added (top) to Oldest (bottom).

You can request songs by clicking on any album title. :-) HAVE FUN :-)
Albums by Wes King in our playlist: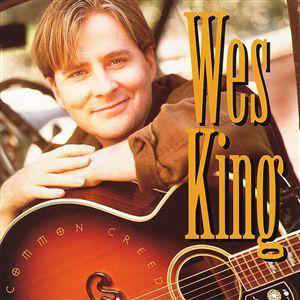 Singer/songwriter Wes King was born in Winder, Georgia on January 20, 1966. After picking up the guitar at the age of 14, he wrote his first songs two years later; after studying the Bible at Covenant College, he relocated to Franklin, Tennessee. Wes signed with Reunion Records and recorded his first solo LP The Ultimate Underlying No Denying Motivation in 1990. After issuing Sticks and Stones a year later, King resurfaced in 1993 with The Robe. 1995's Common Creed was his biggest hit to date, notching three CHR chart-toppers -- "Life Is Precious," "The Love of Christ" and the title cut. In 1997, King issued A Room Full of Stories, his most acclaimed effort yet followed by What Matters Most in 2000.
In 2005, King was diagnosed with lymphoma, and the tribute album Life Is Precious: A Wes King Tribute was released in July 2006 to raise money for his medical expenses. After months of treatment and years of side-effects, Wes is now cancer free and is feeling well enough to spend time in his studio again.
King and his wife, Fran (the sister of former U.S. Congresswoman Katherine Harris), have three children.