There are 11321 songs, on 1061 albums by 383 different artists in the playlist. Enjoy!
Vern Jackson
Albums on artist pages are now sorted from Most Recently added (top) to Oldest (bottom).

You can request songs by clicking on any album title. :-) HAVE FUN :-)
Albums by Vern Jackson in our playlist: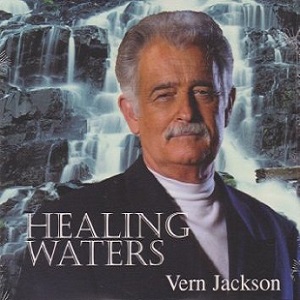 Vern Jackson was born in Afton, Iowa and began singing at the age of six.
In 1957 when Vern was 17, he traveled with his family to Knott's Berry Farm in Anaheim, California. His former pastor's wife had arranged an audition for Vern. He performed "Old Man River" to a standing ovation, and was promised a job at the park after his high school graduation. He began his career as a professional singer at Knott's Berry Farm in 1958 after graduating in May.
He met his future wife at the park in 1960. Sandra and Vern Jackson were married in 1964. In between, he left his job at Knott's Berry Farm in 1962.
In 1971, Knott's Berry Farm opened the brand new 2000-seat John Wayne Theater. Vern put together a group and returned to work at the park. Movie stars including John Wayne, Ronald Reagan, Roy Rogers and singer Glen Campbell attended the debut performance. Vern performed pop music at the John Wayne Theater for four seasons at the park.
In 1981 after hearing a message by a preacher named Dwight Thompson, Vern began to take his faith more seriously. He was not singing professionally at the time, but continued to sing for his church and special events. Ten years later, his pastor gave a cassette of Vern singing to Jan Crouch at the Trinity Broadcasting Network. In 1991, he began appearing regularly on the network and released his first Christian recording in 1992.