There are 12195 songs, on 1127 albums by 395 different artists in the playlist. Enjoy!
Travis Cottrell
Albums on artist pages are now sorted from Most Recently added (top) to Oldest (bottom).

You can request songs by clicking on any album title. :-) HAVE FUN :-)
Albums by Travis Cottrell in our playlist: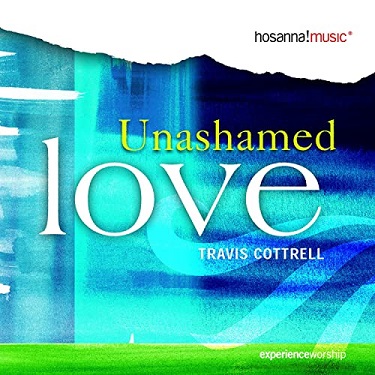 Released:
2003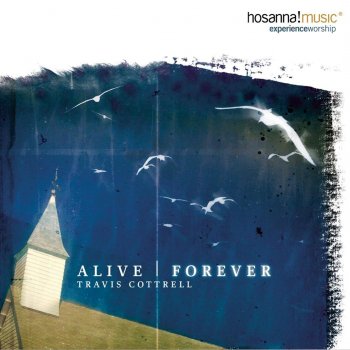 Released:
2005
Travis Cottrell is an American contemporary Christian music (CCM) artist, songwriter, author, and worship leader.
"God has given Travis what I believe is a gift of favor with audiences and congregations. His approach permeates every denominational wall. His warm yet powerful style engages even the most resistant group into irresistible worship. What I love best about Travis is that he is not a performer. He is a true worshipper."
-Beth Moore, author and speaker

As Beth Moore describes him, Travis Cottrell is a true worshiper, he also just happens to have an out-of-this-world voice. A classically trained vocalist turned much in-demand studio singer (Alan Jackson, Garth Brooks, Amy Grant, MercyMe, Sara Groves), Cottrell planned to sing opera, but his journey took an unexpected turn toward ministry.

An accomplished songwriter, Cottrell worked as an editor at a music publishing house when he was asked to lead worship for the first time. From there, it was only a matter of time before Cottrell's warm, engaging spirit landed him a worship leading role with best-selling author and teacher Beth Moore. Since 1998, Cottrell has led thousands of men and women in worship all over the U.S. alongside Moore. And his worship releases, Unashamed Love and Alive! Forever, have garnered critical acclaim as "blended worship done right."

But today, nearing the November launch of his first solo project, FOUND, Travis Cottrell's journey has come full circle. At long last, the musical expression of his heart has found its voice. Marrying the folk influences of his Appalachian upbringing with his classical training, FOUND releases Cottrell's passion for performance and lyrics that stir the soul.

"I am a worship leader first," Travis says of the new project, "but this kind of music was always a part of who I am, always part of my ministry-symphonic in nature, sacred without being churchy, big vocals, big singing.... This is the first time I could really open up and sing on my own terms. This is the record my life has been pointing to. It's the culmination of my heritage to the nth degree."

Produced by Kent Hooper (Scott Krippayne, Charlie Hall, Clay Crosse), FOUND is a record of sweeping, cinematic, proportions, a classical pop collection (ala Josh Groban). And with the Prague Symphony Orchestra holding court throughout, it's no wonder Cottrell's big voice soars like never before.

"I get chills every time I hear Travis sing," says Scott Krippayne, who co-wrote 7 of the 13 songs on FOUND. "His voice seems to breathe into each song and bring the lyrics to life. There's a regal and majestic quality in his tone that reminds me of the awesomeness of God and a warmth that brings me closer to the throne of grace. And to top it off, he's a great guy with an enduring passion for Christ."

Imagine, if you will, the multi-dimensional sound that filled your head during the last great movie or theatrical performance you experienced. That swelling wall of sound pounding in your chest as the climactic scene unfolds before your eyes. The strings alone are enough to make you cry. That is the musical nature of FOUND.

"When the symphony plays," Cottrell says, "there's something about how they speak that touches the soul. It's a very simple, pure sound. So basic and yet so beautiful at the same time. I wanted this record to capture something similar to what you'd experience at the theater or symphony or cinema. We've excluded that kind of experience from the church, and why? Something so sonically stunning-the production, arrangements, approach to music, should be in church... because it moves people."

Consider the mysterious opener "Falling," a dramatic pop fusion of theatrical proportions, musically almost like something you'd hear at Phantom of the Opera but with lyrics that focus on the steadfast faithfulness of God. Follow that with a stunning vocal interpretation of Psalm 145 on "Forevermore," musically inspired by Aaron Copland's "The Promise Of Living," and a beautiful rendition of the John Denver classic "Annie's Song," and you know what you've found is not only beautiful as well as eclectic, but masterful and unique.

But there's more than meets the ear here.

FOUND offers a wealth of theology alongside its theatrics, a lot of substance with its symphony. "Your Word is Life to Me," a song Travis wrote specifically for Beth Moore's Living Proof Live! conferences, gets a classic new lift.

Still, Travis says, "The music is the driving force behind this project. In worship, I'm driven by the lyric and the moment and finding God, and that's true here as well. But it's more than just another inspirational record. This is about the sound of the music, of musical expression and lyrical impact. It's not just another inspirational record or another vertical record, although it has elements of both.

"Musically, it's the fruition of everything God has placed in me."