There are 11321 songs, on 1061 albums by 383 different artists in the playlist. Enjoy!
Robert Critchley
Albums on artist pages are now sorted from Most Recently added (top) to Oldest (bottom).

You can request songs by clicking on any album title. :-) HAVE FUN :-)
Albums by Robert Critchley in our playlist: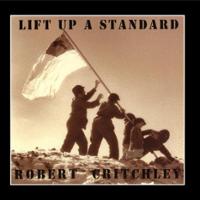 Robert Critchley was an associate minister of Toronto Airport Christian Fellowship where he continues to lead worship at conferences and renewal meetings. Rob and his wife Dawn were senior worship pastors on full-time staff in Toronto from 1996-2002.
He started creating music while playing in a bar band in 1980. Disillusioned by the club scene and on the advice of his brother Greg, Rob set his sights on developing his music skill and enrolled as a student at Mohawk College in 1982. It was there, befriended by a group of students who met for prayer and bible study that he made a decision to become a Christian. He notes:
Looking back I can see that I had been on a journey in search of love and approval, destiny, and peace of mind. I had sought fulfillment in these things through relationships, recreational drug use, and what I thought would bring me great happiness; being a successful musician. I met this group of Christians at college who were really passionate about their relationship with God. I was invited to attend one of their informal prayer meetings. Overwhelmed by my need of The Saviour whom they were worshipping, I asked my friends to help me find peace with God. They lead me through a simple prayer of repentance and commitment to Jesus Christ. I was encouraged to receive His free gift of forgiveness from all my sin (living selfishly apart from God) and the promise of eternal life and friendship with Him. I came to understand that God The Father loved me (indeed all mankind) so much that he gave His only Son Jesus to die upon a cross, paying in full the penalty for all of my Godless living. Through confessing my belief in Christ and deciding to follow Him, I experienced the weight of a guilty and defiled conscience lift from me. Flooded with the mercy and grace of God, I knew that I had been "born again". I became deeply aware of God's love for me and that He had given me a new beginning. I now had an inward assurance that He would lead me toward the destiny that He created me for, guided daily by The Holy Spirit".
Shortly after making a decision for Christ, Robert moved to Niagara Falls and became a member of Niagara Community Church. It was there that He met his lovely wife Dawn . He then turned his talent for music and song writing to writing and playing worship songs. Emerging as one of the worship leaders in NCC's, "Niagara Worship Band" Robert began to explore recording arrangement and production, helping to produce two worship tapes and his first solo project. Robert and Dawn served as members of NCC for sixteen years. It was there that they had four children, Bethany, Noah, Gideon and Elijah.
Gideon John Critchley died just days after his birth because of multiple health complications. Robert and Dawn testify that it was the eternal love and grace of God that gave them both hope and comfort through this difficult time of their lives. They know that Gideon was not a mistake and that he was "fearfully and wonderfully made". The presence of the Lord was especially evident to both of them in that difficult time. Through the comfort that they received from God (that Gideon was whole and in the arms of Jesus and that one day they would be with their son again) they have had the privilege and consolation of comforting others in life's sufferings. The most well-known song to date that they have co-written together, "What A Faithful God" was written during that time.
In September of 1996, The Critchley family moved to Toronto and Robert and Dawn become part of the pastoral staff at TACF. The ongoing outpouring of the Holy Spirit there dubbed by some as "the Toronto Blessing", has made a radical impact on their lives and ministry together; most notably the message and experience of The Father's love.
Because of The international renewal/revival ministry of TACF, their worship music has gained exposure throughout the world. Their song catalogue includes such favourites as There Is one Name, What A Faithful God, In Majesty He Rides, Great Big God, Keep Coming Holy Spirit and Draw Me After You. In addition to recording 6 solo CD's Robert has co-produced Live from Toronto Collection 2, Celebration 1and2, Fresh Wind 03 and is one of the featured worship leaders on Catch The Fire 3, 4, and most recently, Kingsway Music's Catch The Fire 6 and 7,8,9,10. He is also a featured worship leader on the double CD "Heaven On Earth". CTF TV has also featured numerous exerpts of his live worship sets as well as interview segments. In July 03, Rob worked with Nashville producer John Hartley on the project "Harvest of Hymns".
It will be surprising to some that Robert has varied creative interests alongside His love for corporate worship music. He has also written music for the film soundtrack, "Niagara thunder Of The Waters" and the dramatic short film, "Apples From Eden". He is actively involved in helping other artists and ministry's create music resources through writing, arranging and audio production under the banner of Wild Ox Publishing (from Ps92:10) He considers working with Barry Adams on Barry's, "The Father's Love Letter" some of his finest most rewarding work. He comments, "I take great joy in knowing that my creative expression in music and song is changing people's lives as they experience the wonderful presence of God".
Dawn and Robert minister together on the themes of, The heart of a worshipper, Healing of the heart, Resting in The Father's love, Compassion, Freedom in worship, Prophetic worship, and Ministry and marriage, Living in your dreams. Their itinerary has taken them to various places in Canada, the United States, England, Scotland, Australia and India.  They recently received training in Restoring The Foundations prayer counseling and have begun to minister healing weeks in their own facility.