There are 12136 songs, on 1121 albums by 391 different artists in the playlist. Enjoy!
Pete Sanchez
Albums on artist pages are now sorted from Most Recently added (top) to Oldest (bottom).

You can request songs by clicking on any album title. :-) HAVE FUN :-)
Albums by Pete Sanchez in our playlist: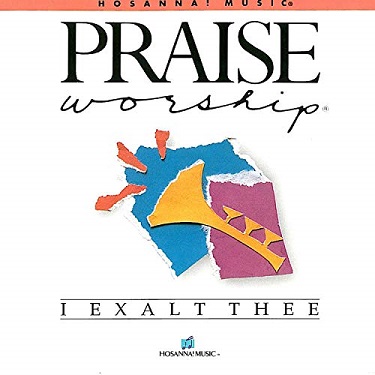 Released:
1986
Dr. Pete Sanchez, Jr. is Executive Director for the main campus of The King's University at Gateway in Southlake, Texas. More recently he served as Executive Vice-President of Academics for Visible Music College (Memphis, Tennessee) and is a member of Visible's advisory board for their future Dallas campus.
From 1999 – 2011, Pete served as a Vice President for Integrity Music and Dean of The Integrity Worship Institute (Mobile, Alabama), an on-campus and online training school for pastors, worship leaders and artists. During these same years (2006 – 2011), Pete was Assistant Professor of Church Music and Worship Leadership at the University of Mobile in Mobile, AL where in partnership with Integrity Music, he helped develop and lead the University's successful undergraduate worship leadership program.
Pete is a graduate of Houston Baptist University (BS – Music and Christianity) and Southwestern Baptist Theological Seminary (MDivBL; Doctor of Ministry). He has served as an adjunct professor for Southwestern Baptist Theological Seminary (Houston campus), Regent University (Virginia Beach, VA), Liberty University (Lynchburg, VA), Trinity Western University (Vancouver, British Columbia), Columbia Southern University (Orange Beach, AL) and the King's College and Seminary (Van Nuys, CA). Pete has more recently served as a guest instructor for Continental Theological Seminary (Brussels, Belgium) and is a board member and lead instructor for the newly founded Worship Institute of the Netherlands (WIN) in Amsterdam, Holland.
He was a regular guest instructor for Integrity Media's Seminars4Worship regional conferences. His international work with Integrity gave him the unique opportunity to help train pastors and worship leaders from many "closed" countries as well as leaders in Holland, Italy, Malaysia, England, Wales, Russia, Armenia, Cyprus, Taiwan, Belgium, Uruguay, and Brazil. As the composer of the popular worship song I Exalt Thee, Pete was also privileged to be the worship leader for the Integrity Hosanna! Music project, I Exalt Thee.
A native of Houston, Texas, Pete has enjoyed over 40 years of local, national, and international ministry experience, including the privilege of serving 4 Houston churches as youth minister, music director, worship leader, associate pastor, and senior pastor.
Pete and his wife Karen are members of Gateway Church in Southlake, TX. Married for 40 years, they presently reside in Trophy Club, Texas. Pete and Karen are blessed with a married son Scott, his wife Katharine, grandsons Caden, Isaiah and Joshua, and a married daughter, Elita Friesen, her husband Ryan, and grandsons Noah, Jackson, and Seth.