There are 12844 songs, on 1217 albums by 397 different artists in the playlist. Enjoy!
One Sonic Society
Albums on artist pages are now sorted from Most Recently added (top) to Oldest (bottom).

You can request songs by clicking on any album title. :-) HAVE FUN :-)
Albums by One Sonic Society in our playlist: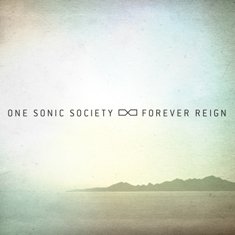 One Sonic Society is a Christian Contemporary-Praise & Worship collective of Christian musicians from around the globe. That collective is composed of noted songwriter Jason Ingram on vocals, guitar and piano, noted Delirious? lead guitarist Stuart Garrard on guitar and vocals, noted Hillsong UNITED drummer Paul Mabury on drums and programming, Jonathan Thatcher noted bass guitarist from Delirious? on bass and synths. The Christian music collective released their debut studio album under the Essential Records label on 28 February 2012 called Forever Reign. Their only charted single "Forever Reign" was put in rotation during 2011 by many US radio stations. On 7 January 2012, the song was No. 7 on K-LOVE top songs chart and was at the same number on 14 January.
Jason Ingram, Stuart Garrard, Paul Mabury and Jonathan Thatcher formed the Christian Music collective in 2009. The band was formed in 2009 at the end of Delirous?, which Stu G sought out Christian artist to work with in Nashville at the time that is when he met up with Ingram. After they saw how the group would work together they added in Mabury, a Ingram connection, and Thatcher a Stu G add from his former band Delirious?. The One aspect of their name came from "just the vision of the four of us being together in unity", which the "Sonic being sound and wanting to keep creating and pushing forward with that", and Society is "that it's not just us but a community."