There are 11353 songs, on 1070 albums by 382 different artists in the playlist. Enjoy!
Marilyn & Sarah
Albums on artist pages are now sorted from Most Recently added (top) to Oldest (bottom).

You can request songs by clicking on any album title. :-) HAVE FUN :-)
Albums by Marilyn & Sarah in our playlist: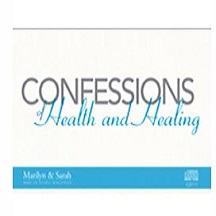 Marilyn Hickey (born July 1, 1931) is an American Christian minister and televangelist who teaches Bible studies both nationally and internationally. Sarah Bowling is Marilyn's daughter.
Biography
Hickey was born in Overland Park, Kansas, on July 1, 1931. When she was a young girl, Marilyn, whose parents were professing Methodists, attended church only casually, but she became a born again Christian when she was a teenager. In college, she studied Spanish, intending to become a public high school teacher until she met her husband, Assemblies of God pastor Wallace Hickey. The couple married, and after a short time in Texas returned to Denver, Colorado to found Full Gospel Chapel. The church, later known as Orchard Road Christian Center, became one of the largest churches in the Denver area, and currently meets in a former mall in Greenwood Village. They later turned over the pastorate to their daughter Sarah Bowling and son-in-law Reece Bowling.
Hickey's husband Wallace died October 2012 at the age of 87.
Marilyn and Sarah TV program
Hickey has aired a television program since 1973, and since 1996 has co-hosted it with her daughter Sarah Bowling. Marilyn and Sarah can be seen on various Christian networks such as Trinity Broadcasting Network (TBN) and the DayStar Network and independent stations in both the U.S. and internationally, as well as through the Internet.
Missionary works
With her daughter Sarah and at times with her husband Wallace and others, Hickey also regularly appears as both a speaker in conferences. In 2012 she held a three-day prayer and faith healing rally in Karachi, Pakistan which was attended by over 400,000 people.
Hickey has served as a member of the Board of Regents of Oral Roberts University.
Theology
Hickey preaches a Charismatic Word of Faith message.