There are 12844 songs, on 1217 albums by 397 different artists in the playlist. Enjoy!
Lakewood Church
Albums on artist pages are now sorted from Most Recently added (top) to Oldest (bottom).

You can request songs by clicking on any album title. :-) HAVE FUN :-)
Albums by Lakewood Church in our playlist: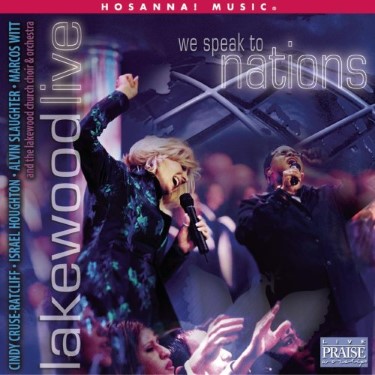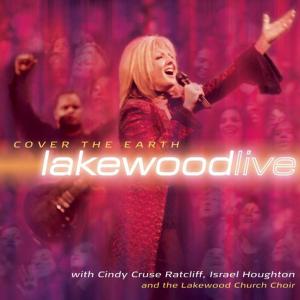 The Story of Lakewood Church
Its origins were humble. In fact, the first meeting of Lakewood Church was held in a converted feed store on the outskirts of Houston on Mother's Day, 1959. A caring atmosphere, quality leadership, and community outreach attracted people from all ages, religious backgrounds, races, and walks of life.
The Legacy Began
Fort Worth, to leading one of the largest church congregations in America, John Osteen made a historic mark on the landscape of Christianity. Founding Pastors of Lakewood Church, John Osteen along with his wife Dodie, have touched the lives of millions of people in more than 100 countries.
Together they hosted a weekly television program, which could be seen in 100 countries worldwide. John Osteen was author of 45 books and numerous teaching materials and audiotapes. Dodie Osteen is the author of Healed of Cancer, the story of her miraculous healing from metastatic cancer of the liver after being given up by doctors. Her genuine warmth and compassion is one reason Lakewood is called
An Oasis of Love in a Troubled World
.
Before Pastor Osteen's death in 1999, he had become known as a "pastor's pastor" and was constantly busy leading conferences and seminars in Houston and around the world. Whether preaching to millions on television or speaking to a single person, John Osteen's honesty, integrity, and leadership gained him the respect and admiration of people worldwide.
A Global Landmark
Known throughout the world as a model for racial harmony and diversity, Lakewood Church has become a congregation of nearly equal numbers of Caucasian, Hispanic and African-American members. Every month, Lakewood reaches out to thousands of people through worship services, children's and student's classes, and educational and community outreaches. Lakewood's hand of ministry reaches out through special outreach programs for the hearing-impaired, foreign visitors, homeless, unwed mothers, hospitals, prisons, and gangs.
Reaching a New Generation with a
Message of Hope
From his earliest memory, Joel Osteen sat at the knee of a father whose entire life was focused on reaching those in need. While John Osteen was a successful pastor, Joel's first experiences were in the areas of media and business, where he quickly established an international reputation. Turning to media, Joel became a successful television producer, creating the John Osteen television program, and developing it into a global outreach. The capstone on his media career was building KTBU-TV55 into a premiere independent television station for the Houston market.
But his father's unexpected passing in early 1999 opened a new door for Joel, and at that point, he assumed the role of Senior Pastor at Lakewood Church.
Now, with his wife Victoria, and the leadership staff of Lakewood, this innovative church is poised for the new millennium.
Since 1999, under the leadership of Pastor Joel Osteen, Lakewood has grown in a variety of ways. Lakewood's commitment to community outreach continues to increase, and its international media broadcast has expanded into over 200 million households in the United States.
There is a new generation rising at Lakewood Church a generation who doesn't believe in limits, and who believes all things are possible. Pastor Joel Osteen and his wife Victoria are leading this generation with a practical message that is transforming lives. A message of hope, healing and forgiveness. A message that you can live the abundant life God is calling you to. A message that you can Discover the Champion in You!