There are 11453 songs, on 1072 albums by 384 different artists in the playlist. Enjoy!
Kent Henry
Albums on artist pages are now sorted from Most Recently added (top) to Oldest (bottom).

You can request songs by clicking on any album title. :-) HAVE FUN :-)
Albums by Kent Henry in our playlist: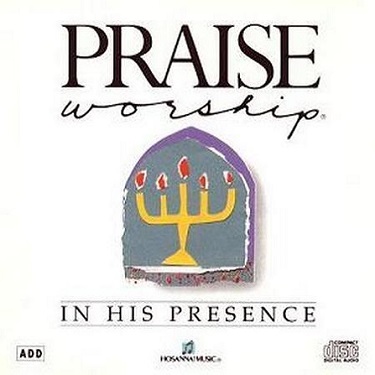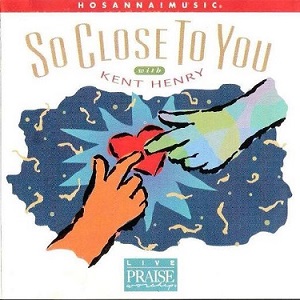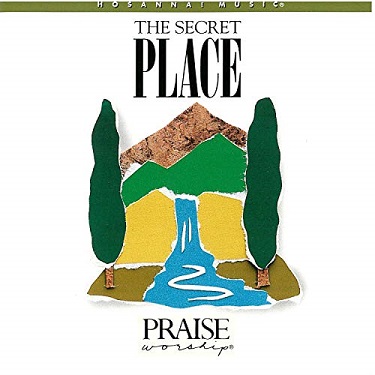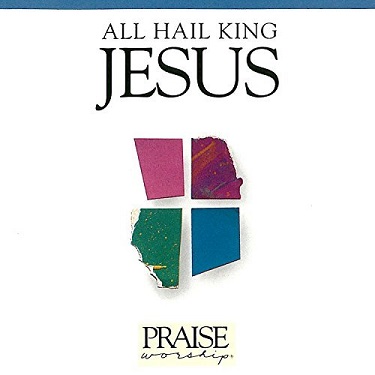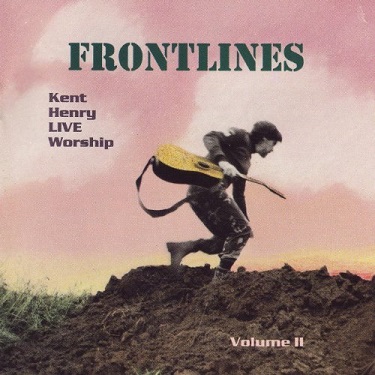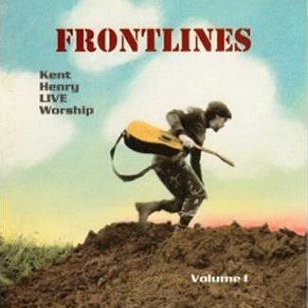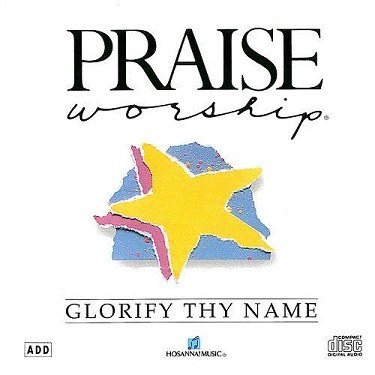 Kent Henry Ministries began in 1985. The first 10 years of Kent's ministry was on church staffs. Almost immediately upon receiving the Holy Spirit, Kent was called upon to use his talents for the Lord. Attending a youth meeting at New Covenant Fellowship in suburban St. Louis, Ron Tucker, the Youth Pastor asked Kent to be a part of their worship team. This led to him becoming the Music Director at New Covenant
(Also known as The Sheep Shed) upon graduation from Webster University with his degree in "Management in Music and Religion" in 1976. From 1977 to 1981 he served as Associate Pastor and Music Director of Faith in Love Fellowship and Grace World Outreach Center.
In the summer of 1981 Kent was approached by Mike Bickle to move to South St. Louis County and take the Senior Pastor position at his church, South County Christian Fellowship as God was calling him to move to Kansas City. Serving as the Senior Pastor for two years, Kent led this congregation to a new location in Crestwood, MO and changed the name to Victory Fellowship, before turning the Pastor's position over and incorporating Kent Henry Ministries. The ministry offices were located at Victory Fellowship for 12 years and in 1994 God led him to move it out to stand finally on its own two feet. Victory Fellowship became Southgate Church and gave birth to the Gateway House of Prayer, which is now located in the building that was originally South County Christian Fellowship.
Victory Fellowship felt it was part of their calling to launch Kent into an international minister. For a year this congregation supported Kent as he transitioned to an itinerate ministry. The first project was to record a live concert and publish Kent's own songs. "Build Up God's Highway" was recorded at Grace World Outreach Center in October 1984 and released in 1985. At the same time God spoke to Kent to publish a magazine devoted specifically to the topic of praise and worship. "Psalmist Magazine" was launched as a bi-monthly publication. Just before our departure from GWOC, Kent was commissioned to develop a curriculum to train worship leaders for home groups. This twelve-week curriculum became "The Worship Seminar", which he used to establish the teaching arm of KHM.
With the release of "Build up God's Highway", a concert format of the melding of worship with contemporary Christian music, God asked Kent this one question, "Do you want to be a contemporary Christian musician or a worshiper because I can bless you either way?" Kent's response was hands-down, "I want to be a worshiper!" It was then that he was approached by Tom Brooks to lead worship on the very first Integrity Hosanna! Music's release, "All Hail King Jesus". This was the beginning of a long relationship with this company for which he led on 6 albums including, "Glorify Thy Name", "In His Presence", "My Refuge", "The SecretPlace", and "So Close to You".
After experiencing recording for Integrity and the massiveness of the productions, Kent felt that it was not touching the need of the local church to be able to reproduce that sound, so he decided to make his own live recordings. Our first "Night of Worship" was held at Washington Park Fellowship and yielded our first two worship cassettes, "You're Exalted, O Lord" released in time for Christmas 1988 and "Glory, Honor, and Praises" that arrived just in time for our first annual Worship Conference in the summer of 1989.
Our first conference in July 1989 was a huge success thanks to Rick Shelton, Pastor of Life Christian Center, for opening his building and clout in the St. Louis area and Victory Fellowship for giving us a place to house all of the breakout sessions. Joyce Meyer offered her teaching gift, and we had an amazing turnout for Kent being such an unknown. Thanks also to Lamar Boschman and Ray Hughes for including Kent in their Worship Congress conferences in 1988 putting Psalmist Magazine and Kent Henry on the worship map. The night of worship released the cassettes "I Have a Destiny" for Christmas 1989 and "Fear Not" just in time for the next conference. Just a note here: These four cassettes have been retired and the best of these have been compiled into two Anthologies; "There is a River" (a compilation of "You're Exalted, O Lord" & "Glory, Honor, & Praises") and "Oh Most High" (a compilation of "I Have a Destiny" & "Fear Not").
Our second annual Worship Conference welcomed Noel Alexander who brought his gift of intercession, and Tom Brooks brought together some incredible musicians to make the "Night of Worship" one to always remember. While in the editing process, Kent felt there were three solid albums in the can. There was nothing he could leave on the cutting room floor, and so THE TRILOGY were the releases in the fall of 1990, spring and summer of 1991. To date "Songs of Prayer and Intercession", "Songs of Power and Might", and "Songs of Worship and Holiness" are the most desired and the "gold standard" of all of our live offerings. The message "Intermingling praise with prayer and worship with intercession" became the hallmark of Kent's ministry and is still, even now.
The third annual Worship Conference, held at Life Christian Center was also departmentalized and spread out with workshops at Victory Fellowship and Rivers of Life in addition to Life. We had an incredible turnout and buses running everywhere! This gathering gave birth to "harp and bowl" as the message of Revelations 5:8 was presented by Greg Mira, even though he lost his voice and could barely speak. Kent told him that even if we all had to strain to hear him, we would get this message. Mike Bickle happened to be one of our teachers that year. Our recordings from that conference were "People of Passion" released by Christmas 1991 and "Purify My Heart" came in time for the fourth conference in the summer of 1992.
For our fourth annual Worship Conference Tom Brooks brought together some great musicians. Abraham Laboriel came with his world-class bass playing. The Holy Spirit moved in healing and restorations of hearts through "I Have Loved You" and we introduced "Awesome in this Place" to the world at large. Kent also introduced Scripture reading mingled in the night of worship. The first to be released was "Awesome in this Place" before Christmas 1992 and "I Have Loved You" was brought out before the next conference.
These two recordings were the inspiration for "The Secret Place", the fifth recording Kent did for Integrity's Hosanna Music, recorded at Life Christian Center in the fall of 1992. The world was introduced to the intercessory songs of Kim Bollinger and Don and Valerie Dalton. Again, the message of Kent's life, intermingling praise with prayer and worship with intercession went around the world. Devotion was something else that was strong on Kent's heart and so he had an idea to do a devotional album. He went to Smith-Lee Studios and recorded "Seeking the Sanctuary", a unique pairing of Scripture reading from 26 translations of the Bible and intimate worship choruses.
We kept singing "Send Your Rain" over and over and God heard because 1993 saw the worst flooding in St. Louis history. Our fifth annual Worship Conference was again at Life Christian Center but we were almost flooded out. Life is located very near the Meremac River and it was well out of its banks. The 500 year flood that sent every river out of control also flooded us with people for the "Night of Worship" and we were told by the Fire Marshall that we had to cut it off at 3,000. Our heart broke later to learn that hundreds, if not another 1,000 people were turned away at the parking lot. If you were one of them, please FORGIVE US!!!! 1993 was our first introduction of video recordings of the concert.
"Frontlines – Volume 1 and 2" featured the musical offerings of Justo Almario on the saxophones. The CDs were mixed but there was no editing, and none really needed. It was the last time we had Randy Wright with us on the keyboards. Our beautiful Randy went home with Jesus in an accident in Kansas City. It was right after the release of Integrity's "In His Presence" with Kent leading and featured his song, "All Consuming Fire". He is gone, but his songs, "My Refuge", "Help Us", etc., etc, live on. Those videos are so poignant with Randy, Joey Canaday, Carl Albrecht, Justo, Tom Brooks, Leann Albrecht and Debbie Amundson. We would never have them altogether again. Our baby, Ariel, was 16 months old, appearing on the steps in front of her daddy at the end, dancing like a champ and worshiping Jesus as only a baby knows how. Lynn DeShazo was in attendance and captured by the video lens in the throws of worship to her song "Be Magnified".
With our sixth conference in the summer of 1994, we changed venues altogether, hosting this one at the Airport Hyatt Regency. If you ever fly into St. Louis, you see this hotel clearly upon landing as it is all black and a concave design. Dick Reuben, our guest teacher, filled the auditorium with incense as he taught on the Levitical priestly worship. Rick Shelton, just coming out of hosting an eight-week revival with Rodney Howard-Brown, ministered in power to the whole constituency. The semi-circle hallway that outlined the ballroom was littered with people slain in the Spirit and the atmosphere so thick one could barely stand. Friday evening everyone was bussed to Life Christian Center for the night of worship where we recorded "Jeremiah 29:11" and "The Righteous Cry Out". The theme, "Make Us a House of Prayer" resonated through the sanctuary as all of the flags of the nations were paraded around to the uplifting, "Ancient of Days". As the overheads flashed the message, "The last buses are leaving now!" there were still hundreds of people worshiping. According to the pattern in Zechariah 9:11-13, God shot an arrow at Florida and revival in America had begun.
With the success of "Seeking the Sanctuary" Kent had an idea to do something in a similar vein with Christmas carols. We had just gotten to know Steve Burkett, a very talented actor/musician/songwriter who lent his talents to "Christmas is for Worship", the Christmas story woven through our favorite carols. It came out just in time for Christmas 1994.
1995 brought something new entirely. Kent decided that we would rather not turn people away so he would host the conference in three different locations. So the seventh annual Worship Conference became three. The first was held at The Life Center in Harrisburg, PA, with Charles and Anne Stock. The second was at St. Louis Family Church, our home church at the time, with Jeff and Patsy Perry. And the third was at New Life in Colorado Springs, CO with Ted Haggard and Ross Parsley. These were the main teachers at, at least two of, the three venues. The recordings for the night of worship took place at St. Louis Family Church. The night of worship went as normal until the break. Kent proceeded to take the offering but, as he began to speak, he went out in the Spirit. As he stood there entranced, hands behind his head, the Holy Spirit began to move across the center of the stage from the left to right. First Grant Cameron, who was playing the flute, fell off of his stool. The trio singers fell into each other like dominoes. Nelson Miranda fell off of the piano bench and the whole second row of the choir went down in a heap! Anybody in front or behind this cloud was still standing as though nothing happened then the laughter started, laughter throughout the congregation and lasted for 43 minutes. We captured and kept some of this joy on "Come to the Oasis". Kent also had his parents sing with him "It is No Secret", a song he had heard them do many, many times in his life. The first release, "This God is Our God" (later changed to "Rescued") was released in time for Christmas 1995. "Come to the Oasis" came out in the spring of 1996.
Our final conference, the eighth annual Worship Conference in 1996 was again split up by locations. Again, in St. Louis and for the recording, we gathered at St. Louis Family Church. Our final venue at Portland Foursquare brought forth the prophetic word, "The Praise Rose". Although it was delivered as a spoken word, Kent later put it to music as the featured song on the CD of the same name. We had a difficult time getting the first recording out by Christmas. Kent did not get it completed until January and it seemed that it would hinder sales to put it out right after the holidays but God had Kent connect again with Mike Coleman, president of Integrity's Hosanna Music. He expressed a desire to release it as an Integrity album to their networks around the world. And so, "So Close to You", exactly as Kent recorded, edited, and mixed it, became the last album he did for Integrity.
It was at this point that all hell broke loose on us. The enemy, in an all-out attack to destroy Kent Henry Ministries, came close to accomplishing his task. Our staff was brought down to four people. Our son, Matthew, had taken over the shipping department while he was still in High School. Carla took over the administration and we still had Peggy Neubert to handle all of the layout and graphic design. We had to move the ministry to another place and began a rebuilding process. After having very cramped quarters for a year, we bought a place to house KHM and we had room to breathe. It was also then that Matt brought a cute little girl into our lives, Taryn Millham. She began helping him with the shipping department after school.
CHAPTER TWO
With the conferences over and the last album in the hands of Integrity, Kent still had the bug to record so he took our daughter, Ariel, then just 5 years old and Jessica, along with our niece, Amy Stehlick and a children's choir from Dayspring School of the Arts into Smith-Lee Studios and recorded "Children Worship". The thing that makes this album different than most children's albums is that adults enjoy it as much as kids. The music is the same as you find on most contemporary worship recordings and Kent is doing worship with a children's choir. It was also Ariel's first time putting her voice to a recording. Even at 5 years of age, she was ready to do it.
In the fall of 1996 we took Jessica, our oldest daughter, off to college. Being the braniac that she is, she had a "Bright Flight" scholarship, along with others to any Missouri State college. She chose Truman University in Kirksville, MO. She majored in communications but didn't really know what she wanted to do. Communications was a good fit for her but it had nothing to do with the call of God on her life. In many ways we were glad that she was not here during the turmoil at KHM. During her summer break after her sophomore year she decided she wanted to travel with her Dad, like she did when she was younger. Long story short, she fell in love with ministry. In June she went with Kent to a youth conference in Danville, IL. Standing in the front row, watching the pastor's boys minister with their own music to a room full of youth, she turned to her Dad and said of the leader, "Dad, he's just like you!" Kent's response was, "Well, I've known him since he was just a kid. I've kind-of mentored him from afar." We had been going to Cornerstone Church on the Rock in Tulsa for many, many years. Jim Stern was the oldest of Phil and Linda Stern's 9 children. He and his brothers Will and Dan were very talented musicians and songwriters. Little did they know that this brief encounter in Danville would turn out to be a life-changing experience. It was the beginning of a whole new chapter in the lives of the Henry family.
"I hear what you are telling me, Kent, and I really respect you. You have been a mentor for my ministry, but I've got to tell you, I am incredibly drawn to your daughter." These words uttered by Jim Stern to Kent in June 1998 would forever change many lives and ministries. During that weekend Kent heard music and songs that rocked his world and he came to the conclusion that he was not in step with this generation. Then the Lord spoke to him that he was going to set him free in his songwriting. New songs began to flow again. He asked Jim if he had recorded any of his songs but he said he didn't know how to do that. Kent's response was, "Well, I do". So they set it up to do a live recording at The Rock of Danville in February.
The word of the Lord came, "I am about to set off two nuclear bombs in the Spirit". "No Compromise", that is the message of Jim Stern's life and that is what he released with that recording. Then Kent took over and recorded "Dance in the Glory". An arm of KHM was also born, Relic Records. Kent didn't want to see more young people entangled in the music industry. This was the new vehicle to release any new projects created through KHM.
On October 2, 1999 Jim and Jessica were married. While on their honeymoon in Jackson Hole, hiking in the Grand Tetons, together they wrote "Empty Hands" and vowed to together follow God to the best of their ability as a new Stern family. A studio was built in our KHM facilities and Jim joined KHM and helped to produce all the new projects; the three volumes of The Psalms Series ("The Sword of the Spirit", "The Shield of Faith", and "The Breath of Life"), "Draw Near" (companion CD to Kent's book "Drawing Near to the Divine Presence"), "Closer", "Friend" (2nd children's offering), and "Return – Deep Worship". In co-operation with The Flippen Group, an educator group in Texas, "Halfway Between Here and Somewhere" was created to accompany their public school curriculum, "Teen Leadership".
In the summer of 2000 Jim's family moved to St. Louis from Danville and Phil became the senior Pastor of Abundant Life Church. That summer Kent took Jim and his brothers to the Youth Conference at CFNI and The International Worship Congress. The boys set up a few tours of their own and then Kent and Jim were invited by Che Ahn to be a part of "The Call" on the mall in DC in September 2000. Jim had written "The Call" as a theme for the gathering and led it just before the sky opened up and drenched the 300,000+ participants. Jim then self published "Jim Stern", a CD of more of his own original songs and set up a few more tours. Kent also took him along to Seoul, South Korea for "Diaspora 2001".
Jim was conflicted about his calling and felt he needed to help his dad by taking over the youth ministry at Abundant Life (now called Destiny Church of St. Louis). Again, songs continued to come to both Jim and Kent so they did a live recording, using the theme of merging the generations, titled "History Maker" in 2002. 2003 was a roller coaster year for all of us. Carla's dad passed away in January, our dear friend, Michael Lopez got married and our first granddaughter, McKennah, was born in June, Carla's mom and a dear saint of God passed away in July, Matt and Taryn got married on August 29th, and Carla totaled her car in a roll over accident in December. The recording of the "Halfway Between Here & Somewhere" album brought unexpected tensions to our children and their spouses but we were bound and determined that the enemy was not going to drive a wedge into our family. Kent remained very busy by traveling a bit more than usual. A new 33,000 sq. ft. addition was built on to Destiny Church but the strain from the tensions almost drove the Henry family away. Jim decided to come over to KHM every Wednesday to pray with Kent on the patio and it became the saving grace for their relationship. He also asked Kent to start the worship training school with him and so Revolution School of Worship and Technology was born in the fall of 2005. In our first year we had students from Alaska, California, and one Brazilian from Atlanta who didn't speak much English.
By our 5th year into being at Destiny it became apparent that God had called Jim to become the senior Pastor of Destiny. It took 18 months to make the transition but in May 2006 Phil turned it over to Jim and Destiny Church exploded with growth. Ariel could not wait to be in Rev School and so after one year in High School we decided to Home School her by her sophomore year so she could also attend Rev School. Kent challenged her to get busy with her music gift, so she picked up playing the piano again and writing more music.
The property that housed KHM went through a zoning change and was eventually torn down. The studio was moved to Destiny Church but not until Kent had done three more studio recordings; "Bulletproof", "Waking", and "Light of Heaven". Also, he and Jim created an instrumental album "Skyview". After creating the music for "Glimpse of Eternity", Jim realized that he needed to put lyrics to it. That was then recorded on the second Jim/Kent collaboration, "Captivated". Though we no longer offer it for sale due to some copyright issues, it is very anointed. We moved KHM into our home and then moved it all, lock, stock, and barrel from Wildwood to Ballwin so as to be closer to Destiny and Rev School.
In October of 2007, Jim asked Kent to take him to IHOP in Kansas City. They finally got around to going Dec. 5th and 6th. While there Jim had an epiphany, of sorts. He realized that we needed to turn Destiny into a prayer paradigm culture of a people of prayer and justice. Mike Bickle counseled him that they had only seen churches explode badly whenever pastors tried to do this but Jim felt as though we had a shot at doing it. Prophetically, it all came together by the time Rev School came back in to session in January and so The Prayer Room at Destiny began. Immediately the students were given the assignment of leading 90 minute sets four mornings a week. From the beginning of his ministry Kent always felt a call to intercession. We had just never been in an environment where it was deemed very important. With the growth of this environment at Destiny, Kent has gone through a renovation in what he feels is the heart of God for these end times. He is now almost exclusively teaching churches about the need to raise up a culture of prayer and justice in the local church.
Ariel came to life in her ministry of worship and prayer in the Prayer Room. She was directly involved in leading many of her own sets at Destiny and also became involved with a local house of prayer (GHOP – Gateway House of Prayer) where she aided in the two hour sets they were offering. Because she was home schooled for the last two years of high school, with the aid of Dayspring School of the Arts, she was able to do these during the day and also be involved in Rev School. After completing high school in the spring of 2010 she set her sights on writing songs and making her own recording. She is in the process of completing her first album. "Come With Me" will be available by the end of 2011. In the meantime, she attended Forerunner Music Academy at IHOP-U in Kansas City and has been used as a singer in the Global Prayer Room there. As Kent has traveled, we have taken many of the CDs that were recorded in the Prayer Room at Destiny as a resource for those interested in creating a local church prayer room. At the end of her semester she returned to St. Louis and began an internship at Destiny, working primarily with the Children's Church and youth to mentor them for the Prayer Room here. Because of the success of this venture, she did not return to FMA this fall. Keep her in your prayers that we would have clear direction for her future. You can get an idea of the great gifts she has from God by ordering a few of her Prayer Room CDs that we have available.
As far as an update on the rest of the family, Jim & Jessica have four daughters; McKennah Rae (born 2003), Eva Riley (born 2005), Jadyn Justice (born 2008), and Shaya Noelle (born 2011). They are the most beautiful girls on the planet! Matt & Taryn have one son, Jace Joshua, (born 2009) and he is adorable! We are extremely proud parents and grandparents.
A NEW UPDATE:
We are putting this up again on the website so I will add news since the last paragraph. Destiny Church has produced two "live" recordings that are available at KHM, "Speak to the Dreams" and "Forever Worthy". All are songs originating from the incredibly talented songwriters at Destiny. Kent wrote that book everybody has been prodding him to do. "Streaming in Heaven's Flow" is about how to intermingle praise with prayer and worship with intercession. It has a brand new Companion Study Guide for those who have worship teams that want to study more about the praying church paradigm. He also produced a new album, including the extraordinary talents of our three worship leading children, Jessica Stern, Matthew Henry, and Ariel Henry. He completed "Worthy of it All" just before he developed a hemorrhagic polyp on his vocal cord and underwent surgery in June 2014. He has recovered completely and is back to itinerant travel in addition to being the Life Care Pastor at Destiny.
Matt & Taryn gave us another granddaughter in August of 2014 and named her Hadley Elizabeth after Kent (his first name is Hadley). Jessica announced that she is pregnant with her 5th child shortly after Christmas. We just found out it will be a BOY due in August of 2015! Ariel is working on her 2nd album of all her own original songs. It is a slow process. She has also just taken the position as the new receptionist at Destiny, sings on worship teams and in the Prayer Room, and has begun setting up a tour schedule. If you want her to come to your church or group, contact us. We are so incredibly blessed. ALL OF OUR FAMILY LOVES AND SERVES GOD VIGOROUSLY.