There are 12681 songs, on 1215 albums by 396 different artists in the playlist. Enjoy!
Jami Smith
Albums on artist pages are now sorted from Most Recently added (top) to Oldest (bottom).

You can request songs by clicking on any album title. :-) HAVE FUN :-)
Albums by Jami Smith in our playlist: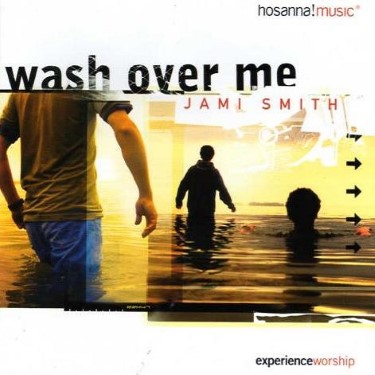 Jami Smith has spent the better part of her life bringing Christians closer to the Creator.  She is one of the premier worship leaders in the country.  For more than 15 years, Smith has traveled the world using music as a tool to help believers connect with the Lord.  Smith's latest project VERSE. is an all-scripture album featuring twelve songs written word-for-word from the Bible.
Jami Smith was raised in the small town of Chickasha, Oklahoma.  Her childhood memories include expansive wheat fields ATV riding with her brothers and singing in her hometown church, Sharon Baptist Church.  Part of Smith's charm is that she never left those small-town values behind when she left home to pursue her dream.  Humility and grace are undeniably part of Smith's fabric.
The only thing more important to Jami Smith than her relationship with her family is her relationship with Christ.  She still lives within 60 minutes of her hometown.  Smith regularly partners with her younger brother, Ryan Smith, to write songs.  Their most recent collaboration is featured on Smith's new release, VERSE.  Jami and her husband, Justin, have two children, Emory Grace and Griffin Thomas.
Jami Smith has known since she was a college student at Oklahoma Baptist University that she was called to be a worship leader.  Childhood dreams of becoming the next Amy Grant lost their luster.  Smith felt the divine tug of a powerful God.  Her obedience to that calling has helped revolutionize worship in churches across America.  Smith performs at church services, schools, women's retreats, conferences and special events.
Jami Smith has enjoyed success not only as a worship leader, but as a recording artist as well.  Radio stations around the world play Smith's songs.  'Salt and Light" from her 2002 release Wash Over Me hovered at the top of the charts.  Smith's 2008 release Faith In You was named one of the top worship albums of 2008 by Christianity Today.  That same publication also recognized Smith's Christmas album Hope Of All The Earth as "something of a revelation" and "an excellent Christmas project."
Jami Smith's other passions include honoring teachers for the sacrifical work they do in the classroom.   For several years, Smith has organized a benefit concert for educators in the Oklahoma City metro area.  Smith rallied business, religious and political leaders to give back to teachers.  She wrote the song "You Dreamed For Me" as a thank you to teachers.
Jami Smith's music is available for download on iTunes.