There are 11353 songs, on 1070 albums by 382 different artists in the playlist. Enjoy!
Frontline Worship
Albums on artist pages are now sorted from Most Recently added (top) to Oldest (bottom).

You can request songs by clicking on any album title. :-) HAVE FUN :-)
Albums by Frontline Worship in our playlist: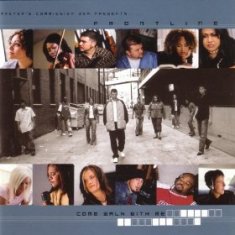 With over a decade of worship experience and 13 albums to their credit, Frontline Worship is a diverse and unique group of individuals with one common thread that binds their hearts together: worship. Although Frontline Worship uses an ever evolving collaboration of musicians for special events, the Core Team has been together for over a decade and are more than a company or musical group, they are family.
Frontline Worship is a team dedicated to spread the heart of worship throughout the world and see all people live a life of true worship. The Bible defines worship in three categories; Submission, Honor, and Affection. Worship is submitting your heart to God, honoring Him by continually making Him the source of all credit, and showing Him your affection by expressing love for Him. Although the music must be excellent, the heart that writes and presents the message must be even better. With dynamic songs such as "I Call You Jesus", "Believe", "Come Walk With Me", "I Belong To You", and "You Are Holy" Frontline Worship strives to live the words and principles of each line written.