There are 11470 songs, on 1076 albums by 383 different artists in the playlist. Enjoy!
Desperation Band
Albums on artist pages are now sorted from Most Recently added (top) to Oldest (bottom).

You can request songs by clicking on any album title. :-) HAVE FUN :-)
Albums by Desperation Band in our playlist: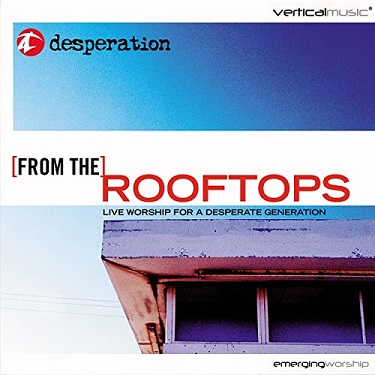 Desperation Band, led by Jon Egan, is part of the worship ministry of New Life Church in Colorado Springs, Colorado.
The band has been featured on the main stage at Creation East and Kingdom Bound, and has led worship in the Worship Tent at both Creation East and KingdomBound. They have also been featured on Teen Mania's Acquire the Fire tour dates in stadiums around the country. Their albums, recorded live at New Life Church, appear on Integrity's Vertical Music label and feature "high-energy, passionate new worship songs that convey the hunger of their generation for God."
Desperation Band was first formed in 2001, when New Life Church pastor David Perkins suggested that Jon Egan, Jared Anderson (who now is a solo artist), and Glenn Packiam (now Lead Pastor, NewLifeDowntown) play together with their bands at the first Desperation Conference. Held annually in June and July, Desperation Conferences draw thousands of college and high school students who are desperate for a deeper walk with God.
Each of the three Desperation Band founders have had many creative endeavors separately. Jon Egan wrote the song "I Am Free", later covered by the Newsboys. The band had been playing "I Am Free" for several years, although the Newsboys version only later became an international hit single. In 2006, Jared Anderson has released two solo worship projects with Integrity Music titled Where to Begin and Where Faith Comes From. Known for his theologically deep messages, Glenn Packiam reveals "How Your Life Can Make A World of Difference" in his first book Butterfly in Brazil (2007, Tyndale House).