There are 11995 songs, on 1112 albums by 387 different artists in the playlist. Enjoy!
Danny Daniels
Albums on artist pages are now sorted from Most Recently added (top) to Oldest (bottom).

You can request songs by clicking on any album title. :-) HAVE FUN :-)
Albums by Danny Daniels in our playlist: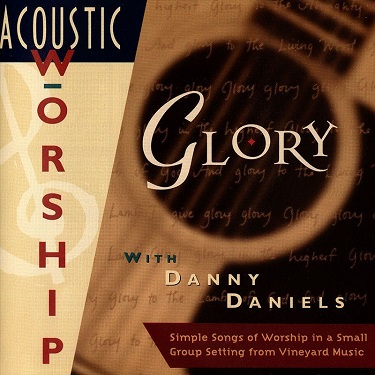 Released:
1997
Danny Daniels Christian worship music leader, blues concert musician, and veteran of Christian music and ministry beginning in the Jesus Movement of 1970's, and continuing as a founding member of an early Maranatha! Music group. He has served as a staff pastor and worship leader at Vineyard churches in California and Colorado.
Danny has had numerous worship songs published by the Vineyard Music Group, as well as Maranatha! Music, and Calvary Chapel Music. Some of these are: Mighty Savior, Wounded Soldier, Glory, You are the Vine, He has recorded on VMG worship albums since 1982, the most recent being "Acoustic Worship: Glory", "Winds of Worship 10 from New England", and "Touching the Father's Heart 38". Solo album projects include "Sons of Thunder", "Hearts On Fire", "Praise Collection", and "Another Shade of Blue". Danny has a new worship album, "Northern Light", set for release Christmas 2001.
Danny conducts worship seminars for church congregations, and is a consultant for church worship teams, musicians, singers and worship leaders throughout the Vineyard movement, as well as many independent churches and main line denominations. He leads worship and presents evangelical outreach concerts in the U.S. and abroad, and also continues on tour, as well as in the studio, to write and record new songs. Beginning in 1982, Danny traveled with John Wimber and Vineyard Ministries International as a worship leader and teacher, and continues to be a regular member of worship and teaching teams for Vineyard Music Group's "Winds of Worship" and "Why We Worship" seminars. Danny and his family attend the Aurora, Colorado Vineyard Christian Fellowship.