There are 11321 songs, on 1061 albums by 383 different artists in the playlist. Enjoy!
Danny Chambers
Albums on artist pages are now sorted from Most Recently added (top) to Oldest (bottom).

You can request songs by clicking on any album title. :-) HAVE FUN :-)
Albums by Danny Chambers in our playlist: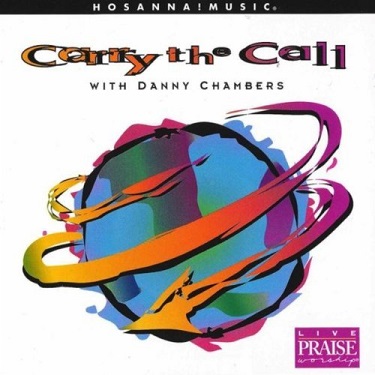 Danny Chambers has a passion to help people experience Real Life, Love and Purpose through a growing relationship with Jesus Christ.
Danny has a unique ability to articulate a Life-Giving of message using Pop Culture to teach the timeless truth's of God's Word. With a rich legacy of ministry three generations deep he has carried the message of Hope across America and 48 countries of the world since 1979. Danny serves on the board of Joel Osteen's Champion's Network and Integrity Leadership Ministries in addition to being part of the Association of Related Churches, working to bring unity and cooperation around the world to bring positive change in the lives of all people.
A well-respected musician and song writer, Danny's music is heard in worship services around the world every week. His "Carry the Call" recording was a bench mark project for Integrity-Hosanna Music. This project along with more than 20 other recordings have sold more than a quarter of a million units.
A former youth pastor, evangelist, and now Founding / Lead Pastor and Chief Executive Officer (CEO) of Oasis Church in Music City USA; Nashville TN, The Oasis Church was recognized in 2010 as the 23rd fastest growing church in America. Their focus is simple, "Loving God, Loving People and Serving the World" through a myriad of social causes alleviating hunger, homelessness, injustice, addiction, human trafficking and many other partnerships both regionally and globally.
On the cutting edge of merging compassion and technology-- Danny's message of life transformation is their greatest area of growth reaching all 50 states and a global audience of over 100 nations every year with a relational Worship Experience www.oasischurch.tv
Danny and his wife Jillian live in the Nashville Metroplex. They are blessed with 5 children, 3 grandchildren and an amazing Oasis Family that love doing Life and Ministry together, making a distinctive difference in our community and our world.