There are 12469 songs, on 1204 albums by 393 different artists in the playlist. Enjoy!
Randy Travis
Albums on artist pages are now sorted from Most Recently added (top) to Oldest (bottom).

You can request songs by clicking on any album title. :-) HAVE FUN :-)
Albums by Randy Travis in our playlist: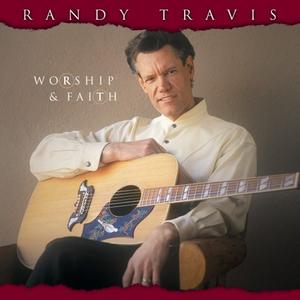 Randy Bruce Traywick (born May 4, 1959), known professionally as Randy Travis, is an American singer, songwriter, guitarist, and actor. Since 1985, he has recorded 20 studio albums and charted more than 50 singles on the Billboard Hot Country Songs charts, and 16 of these were number-one hits. Considered a pivotal figure in the history of country music, Travis broke through in the mid-1980s with the release of his album Storms of Life, which sold more than four million copies. The album established him as a major force in the Neotraditional country movement. Travis followed up his successful debut with a string of platinum and multi-platinum albums. He is known for his distinctive baritone vocals, delivered in a traditional style that has made him a country music star since the 1980s.
By the mid-1990s, Travis saw a decline in his chart success. In 1997, he left Warner Bros. Records for DreamWorks Records and changed his musical focus to gospel music. Although the career shift produced only one more number-one country hit "Three Wooden Crosses", Travis went on to earn several Dove Awards, including Country Album of the Year five times. In addition to his singing career, he pursued an acting career, appearing in numerous films and television series, including The Rainmaker (1997) with Matt Damon, Black Dog (1998) with Patrick Swayze, Texas Rangers (2001) with James Van Der Beek, and seven episodes of the Touched by an Angel television series.
Travis has sold over 25 million records, and has earned 22 number-one hits, six number-one albums, six Grammy Awards, six CMA Awards, nine ACM Awards, 10 AMA Awards, eight Dove Awards, and a star on the Hollywood Walk of Fame.
Gospel years
After the 1999 release of A Man Ain't Made of Stone, Travis shifted away from mainstream country and focused on gospel. During this time, he recorded the albums Inspirational Journey (2000), Rise and Shine (2002), and Worship & Faith (2003). The single "Three Wooden Crosses" from the Rise and Shine album reached No. 1 and won the CMA song of the year in 2003. That same year, Travis ranked No. 13 on CMT's 40 Greatest Men of Country Music. Additionally, he continued to act in film and television; he appeared in several episodes and in the series finale of Touched by an Angel. His album, Passing Through was released in November 2004 and included his song about mothers titled "Angels." It combined the country music of his earlier years with the gospel influences from his latest albums. After the release of Glory Train: Songs of Faith, Worship, and Praise in 2005 and the Christmas album Songs of the Season in 2007, Travis released his brand new single "Faith in You" as a free download from his official website. It heralded the July 2008 release of his album, Around the Bend, his first collection of mainly secular recordings in nearly a decade.
In February 2009, Travis' "I Told You So" was released as a single by Carrie Underwood, who had recorded the song for her 2007 album Carnival Ride. The next month, radio stations were sent a duet version of the song featuring Randy Travis on vocals. From that time on, he was credited with Underwood on the single, which peaked at No. 2 on the country charts and No. 9 on the U.S. Hot 100. That month, Travis released the two-disc greatest hits compilation I Told You So: The Ultimate Hits of Randy Travis. In June 2011, he unveiled his latest album, Anniversary Celebration. In September 2013, he released the album Influence Vol. 1: The Man I Am.