There are 12479 songs, on 1205 albums by 393 different artists in the playlist. Enjoy!
New Life Worship
Albums on artist pages are now sorted from Most Recently added (top) to Oldest (bottom).

You can request songs by clicking on any album title. :-) HAVE FUN :-)
Albums by New Life Worship in our playlist: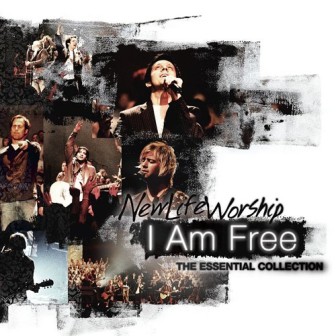 New Life Worship is the worship ministry of Colorado's New Life Church, the worship group New Life Worship was launched in 1991 when pastor Ross Parsley formed the New Life Ministries.
New Life Worship made their album debut in 2007 with the live effort My Savior Lives. Counting on God followed in 2008 after one of the ministry's beloved pastors quit in a firestorm of controversy, and an unrelated fatal shooting occurred onsite shortly afterwards. Jon Egan led the group on 2013's Strong God: Live, which featured the hit title track, "Strong God." ~ David Jeffries
Every week, people from different backgrounds and generations join as one to engage in worship as a family at New Life Church in Colorado Springs, Colorado. And from this place of worship, they go back to their homes, schools, and workplaces as carriers of the joy, hope, and life found in the presence of God.

That's why the heartbeat of New Life Worship—the team of vocalists, musicians and songwriters—is to help people encounter Jesus and develop a life of worship. Every song, every resource, every facet of New Life's ministry is designed with that end in mind. Tried and tested, New Life is a strong local church with deep roots in worship, youth ministry and missions.

With a solid group of writers, New Life's songs, including "I Am Free," "Overcome," "My Savior Lives," "Here In Your Presence" and "Your Name," have traveled far beyond their local faith community, finding a home in the hearts of believers around the globe.

But the key to New Life's global outreach extends beyond its memorable song repertoire. A large part of the church's story is grounded in its various ministries, which include the popular Desperation Band and conferences, the Desperation Leadership Academy, Dream Centers and the "Heartwork" orphan initiative. All are important parts of a whole whose chief purpose is to lead people to God's throne.

For additional information on New Life Church and New Life Worship, visit

http://www.newlifechurch.org/